Sco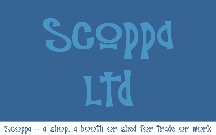 ppa Ltd is a new venture for the ATC. For the first time we will have a dedicated shop on site selling quality local and historical wares. We will be selling a wide range of products from Roman beakers to beeswax candles. Currently these can only be purchased during your visit to the Ancient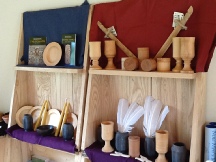 Technology Centre. Do make sure you pop in to take home an authentic momento!
*Scoppa is old English for; a shop, a booth or a shed for trade or work.
We are in the process of updating the site facilities to include wifi access and card payment services……watch this space!