Luke Winter
Luke has been the manager of the ATC for 14 years. Although Luke's original areas of academic research as an experimental archaeologist were focussed on our earliest ancestors in Southern Africa, his interests are broad and span many specific elements across a range of time periods. Much of his work now involves project planning and design as well as the day to day management of the ATC and its wonderful staff. Luke enjoys the variety of projects that the ATC offers from the research, design and reconstruction of buildings such as the Viking Longhouse, to smaller projects such as the experimental production of Egyptian halfa grass rope. He is passionate about "hands on" education for all and has worked hard to ensure that the ATC is a last bastion of "Fundamental Education" which allows children to experience many daily processes from the past. Luke's aim at the ATC over the next few years is to make the exciting and interesting world of Experimental Archaeology accessible to visitors through the launch of History@Work weekends – and so enhance the buildings and activities offered at the ATC. Luke's hobbies include painting, mountains, medieval sword fighting, reading any sort of history, and eating cake of all varieties.
Antony Whitlock
After studying for a degree in Fine Art, Antony trained as a teacher and taught Art at Key Stages 3 and 4, before moving into outdoor education, forest schools and bushcraft. He worked for several years as a bushcraft instructor, and during this time developed an interest in primitive technology, particularly flintknapping. This led to an MA in Experimental Archaeology, and subsequent work as a research assistant, at Exeter University, before joining the team at the Ancient Technology Centre.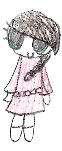 Jasna Furlan
Jasna learnt about the ATC when she was searching for a placement after finishing her degree in archaeology. Although the placement never took place, she was so impressed by the Centre and its ethos, that she wanted to become a part of it. When the opportunity came in 2015, she took it and moved from Slovenia to the UK. She is primarily interested in the Iron Age and the Roman Period, and the ways to present the past to children in order to inspire them (she got her experience from working with schools and museums in Slovenia, Scotland and Sweden). Her special interest is textile production, and the use of plants in the past.
Pascale Barnes
Pascale Barnes studied Human Nutrition at the University of Massachusetts in Amherst, USA. She moved to the UK in 1985 where she worked for economic development consultancy in London, organising international workshops and conferences in the UK and Europe, liaising with European Commission officials and project coordinators, and proofreading documents intended for publication. She also worked as a free-lance head hunter for a British company, focussing on recruitment in France and Belgium.
Pascale's introduction to the ATC was as a parent-helper with her daughter's visiting school back in 2002 and liked the Centre so much that she jumped at the chance to apply for the post of administrator in 2004 - and hasn't looked back since! Her role over the past 12 years has greatly diversified as the centre has developed and grown. Her day-to-day duties include liaising directly with schools and visitors, purchasing materials for the centre, developing and organising public events, managing the ATC social media profiles, attending outreach events on behalf of the centre and occasionally teaches groups. She has first-hand experience of the practical application of experimental archaeological research in the dissemination of ancient skills, crafts and construction and enjoys participating in the various projects ongoing at the ATC. She is also a Board Member of EXARC, the ICOM affiliated organisation representing archaeological open air museums, experimental archaeology, ancient technology and interpretation.
Pascale holds dual American and French nationalities, is fluent in English and French, has some working knowledge of Italian and is currently learning Spanish.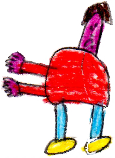 Paul Grigsby
Paul initially came to the ATC for a blacksmithing course in 2006. He returned two years later as part of his foundation degree, but an eight week placement developed into volunteering and his tutor post. He is interested in farming methods from the Anglo Saxon to Norman period. He also enjoys greenwood working ranging from the techniques used during the building of the Longhouse to carving spoons.
Abi Parslow
Abi started working at the ATC in 2015, following the study of an archaeology degree and bio-archaeology masters. She is fascinated by all periods of history, and has studied everything from the Stone-age through to the Victorian era, though has particular interest in the British Neolithic. She is also an advocate of public archaeology, having volunteered with a number of museum education departments, and loves to engage children in the study of the past. Currently, Abi is working to improve the gardens at the ATC, and is also keen to develop her skills in traditional textile production.